Delphi Creative Labs Website Design
A personal/business branding excersie.
The big background image slides to display the Delphi Creative Labs process. Stock photography was used as a temporary solution until custom images could be taken.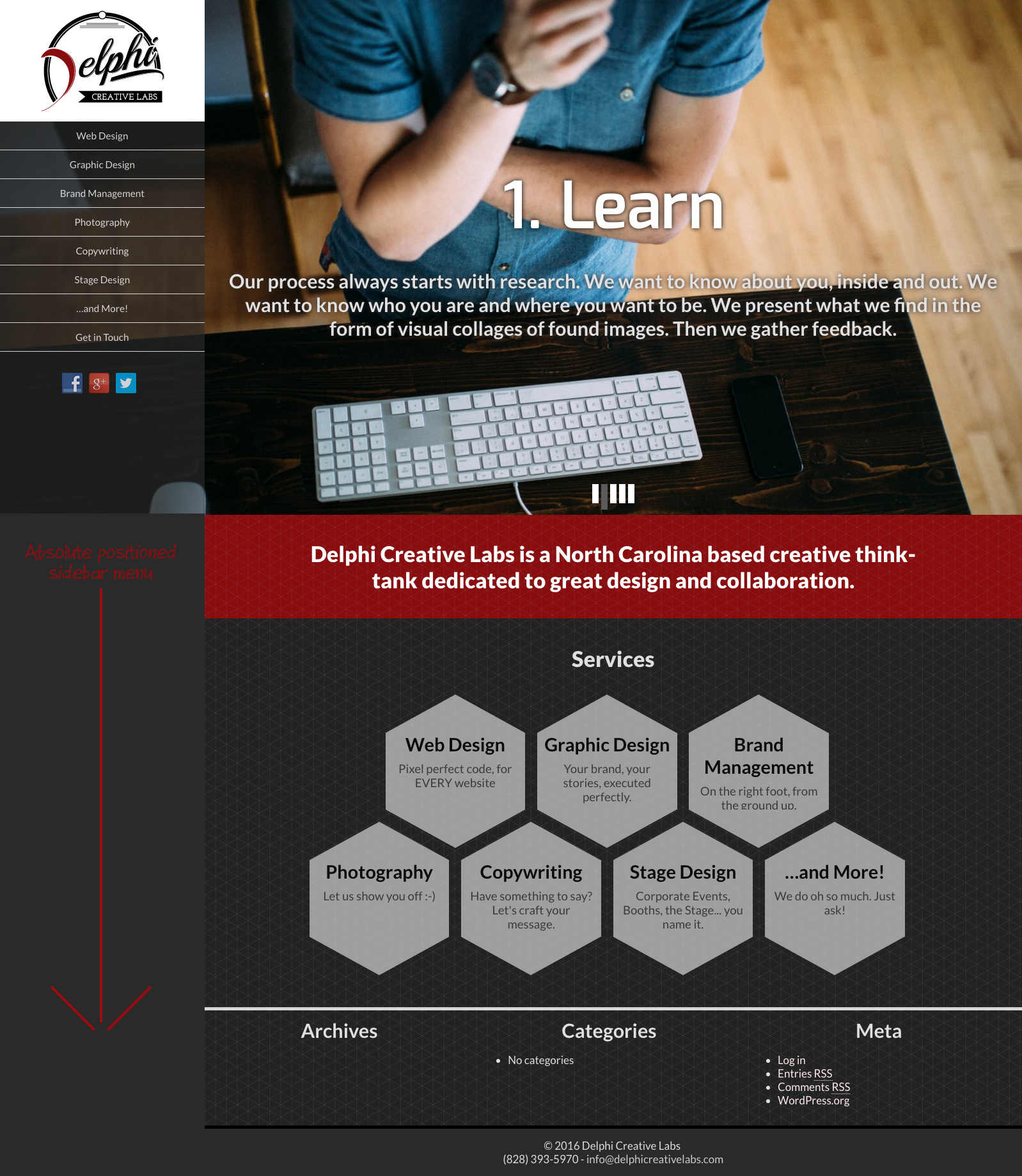 Mobile Version
The background image is actually a slider. Each new slide replaces the logo with one of the services that Delphi Creative Labs offers.