Main Landing Page
In this project, the goals were to create a clean and simple website that allowed the small marketing team to "set it and forget it." At the beginning of each season, all of the show information would be added and the website could be forgotten about until the next season. Closed shows automatically disappeared from the site, new shows took feature positions and (if there was time) new content could be added easily without the fuss of formatting.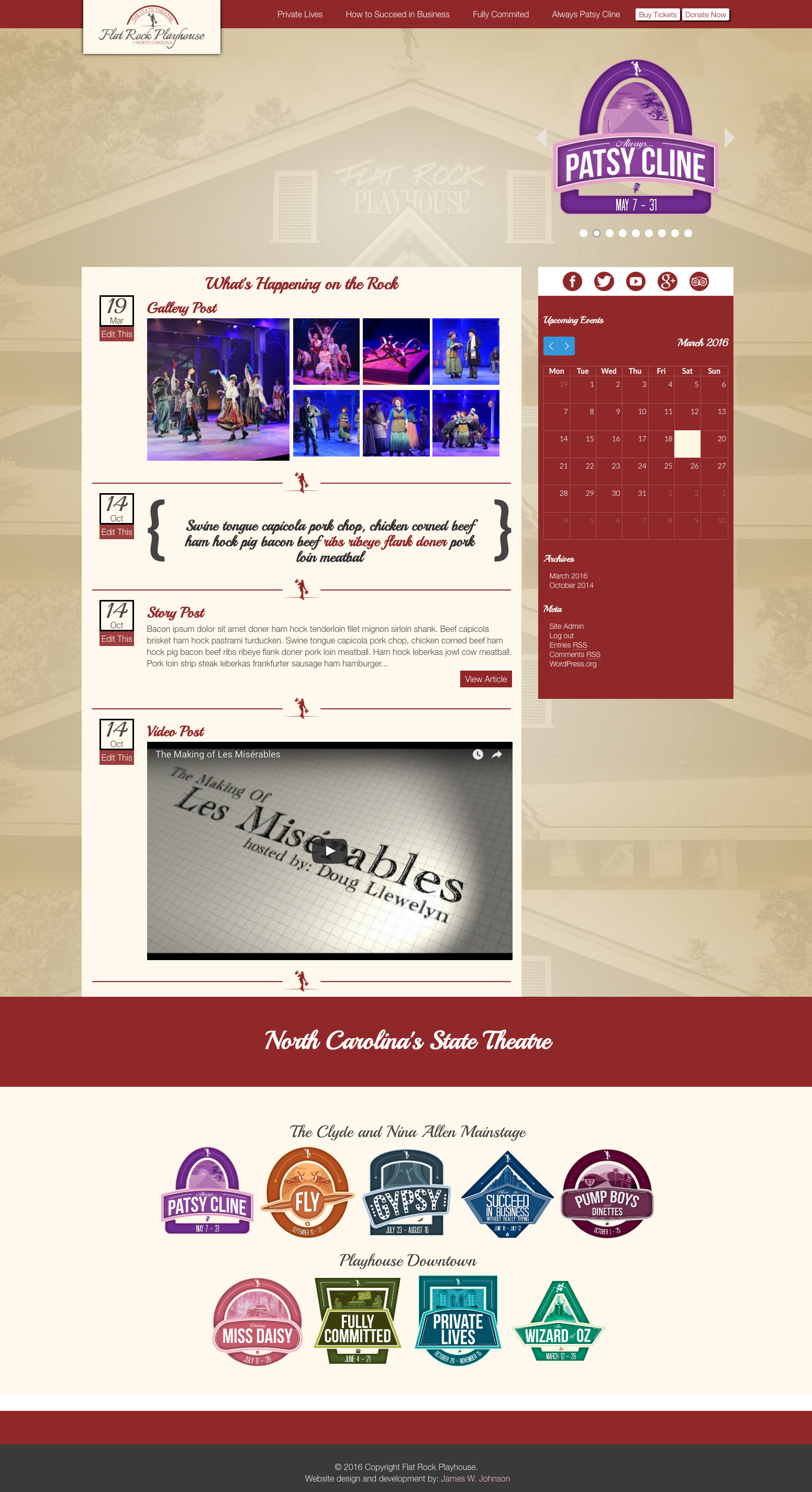 Example of what we called "Show Pages"
Each of the shows had a dedicated page. This dedicated page held all of the appropriate information including Descriptions, Galleries, and specifics about time and place. In addition to the basics, a blog could also be toggled for individual show pages. This enabled the marketing team to drive traffic from social media accounts directly to the applicable show page.